What We Believe
Our Statement of Faith
That the Bible is the inerrant, verbally inspired Word of God, equally in all parts without error. That God has perfectly preserved His verbal revelation throughout the ages in their original languages and the King James Version is the closest English translation to the supernaturally preserved Word of God. II Tim. 3:16, 17; II Peter 1:19-21; Psa. 119:160; Matt. 5:18, Matt. 24:34, 35; I Peter 1:25.
That there is one true God, eternally existing in three persons--Father, Son and Holy Spirit. Deut. 6:4; Isaiah 42:8; John 10:30; Matt 28:19.3.
That Jesus Christ is truly God and truly man. He was virgin born, lived a sinless life, died for our sins and rose again bodily. His personal return is imminent. John 1:1, 14; Luke 1:26-38; Phil. 2:5-11; I Tim. 2:5, 6; John 14:1-3; I Thes. 4:13-18; II Thes. 1:7-9.
That the Holy Spirit is the third person of the Godhead who indwells all true believers. He also empowers those believers who are yielded to God. John 14:26; I Cor. 12:13, 6:19; Eph. 5:18.
That man was created by the direct act of God; and that man deliberately sinned against his Creator and is therefore a sinner by nature and by choice. Gen. 1:26, 27; Rom. 5:12.
That salvation has been provided for all by Christ's shed blood and substitutionary death on the cross. I Cor. 15:1-4; I John 2:2; I Tim 2:6; II Cor. 5:18-21.
That sinners are saved (born again, justified) by grace through faith in Christ alone, plus or minus nothing; and receive the free gift of eternal life. Eph 2:8, 9; John 14:6; Acts 4:12; I Tim. 2:5; Acts 16:31; Rom. 6:23; John 10:28 - 30; Rom. 8:35-39; I John 5:11-13.
That there are two ordinances that the New Testament church is commanded to observe which are significant above any others, namely, believers baptism by immersion and the Lord's Table (Table have any saving merit but are simple obedience to and an outward identification with Christ in His death, burial and resurrection. Matt 28:20; Luke 22: 19-20; Acts 2:41; Rom. 6:4; Col. 2:9, 13; 1 Cor. 11:26.
That believers in Christ are to be careful to maintain good works, and keep themselves unspotted from the world. Titus 3:8; James 1:22, 27.
That Satan (the Devil) is actively opposing God and the people of God; but is doomed to eternal punishment in the Lake of Fire. I Peter 5:8; Matt 25:41; Rev. 20:10.
That all who reject Christ will be in Hell and the Lake of Fire forever in the conscious torment of literal fire. Psa. 9:17; Luke 16:19-31; Rev. 20:11-15.
That God is sovereign in the bestowment of all His gifts; and that the gifts of evangelists and pastor/teachers are sufficient for the perfecting of the saints today. That speaking in tongues and the working of sign miracles gradually ceased as the New Testament Scriptures were completed and their authority became established. I Cor. 12:11; Eph. 4:8, 11-16; I Cor. 13:8-12.
That God has ordained the local church for the perpetuation of His truth and the witnessing of His saving grace through the ministry of the Holy Spirit by personal soul winning to fulfill the Great Commission. I Tim. 3:15; II Tim. 2:2; Matt. 28: 19-20.
A Home in Glory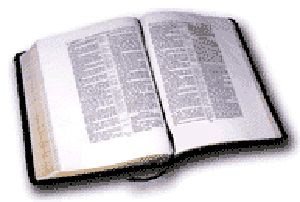 The Bible declares that the City of God, Heaven, is a glorious place! Everyone I meet wants to go to Heaven! It is wonderful to know that when this life is over, we have an eternal and glorious home to go to, where we can live forever with God and rest from our labors. Jesus has promised to prepare and reserve a place in Heaven for those who know Him personally (John 14:2-3). Many, many messages have been preached on Heaven, and many saints have been comforted by thoughts of that fair land.
Heaven is a glorious land for a gloriously saved people. Are you going? If so, then you have reason to rejoice. If not, then let me assure you, according to the Word of God who cannot lie, that you can make your reservations right now and then you can be absolutely sure today that you will go to Heaven. Where you go when you leave this world is your choice. Now is the time of decision.
Divine Directions
The first step toward your heavenly home is to hear what God says about the way to get to Heaven. Many people today believe that there are many ways to Heaven, but God, through His Word, makes it very clear that there is only one way to Heaven (John 14:6). Here is what God says about your situation and the only way to Heaven:
Everyone is a Sinner
"As it is written, there is none righteous, no, not one." Romans 3:10
"For all have sinned and come short of the glory of God." Romans 3:23
"Jesus answered and said unto him, Verily verily, I say unto thee, Except a man be born again, he cannot see the kingdom of God." John 3:3
Everyone deserves judgment for their sin
"All souls belong to me... the soul that sinneth, it shall die." Ezekiel 18:4
"For the wages of sin is death; but the gift of God is eternal life through Jesus Christ our Lord." Romans 6:23
"And whosoever was not found written in the book of life was cast into the lake of fire" (the second death). Revelation 20:15
You cannot save yourself
"For by grace are ye saved through faith and that not of yourselves, it is a gift of God, not of works, lest any man should boast."Ephesians 2:8-9
"Not by works of righteousness which ye have done, but according to his mercy he saved us, by the washing of regeneration, and renewing of the Holy Ghost;" Titus 3:5
"Knowing that a man is not justified by the works of the law... for by the works of the law shall no flesh be justified." Galatians 2:16
Jesus has provided the only way of Salvation
"Jesus said unto him, I am the way, the truth and the life: no man cometh unto the Father but by me." John 14:6
"For God so loved the world, that he gave his only begotten Son, that whosoever believeth in him should not perish, but have everlasting life." John 3:16
"Who was delivered for our offenses, and was raised again for our justification." Romans 4:25
You must completely trust Jesus alone for Salvation
"Neither is there salvation in any other, for there is none other name under heaven given among men, whereby we must be saved." Acts 4:12
"Believe on the Lord Jesus Christ and thou shalt be saved." Acts 16:31
"But as many as received him, to them gave he power to become the sons of God, even to them that believe on his name." John 1:12
Salvation must be personally requested and received through the person of Jesus Christ
"For whosoever shall call upon the name of the Lord shall be saved." Romans 10:13
"Behold, I stand at the door, and knock: if any man hear my voice, and open the door, I will come in to him, and will sup with him, and he with me." Revelation 3:20
"He that hath the Son hath life; he that hath not the Son of God hath not life." 1 John 5:12
The second step toward heaven is to believe and obey what God has said about Salvation through His Son. Now you know what you need to do....
I truly hope that you will call upon Jesus Christ to save you from Hell and to, once and for all time, secure heaven for you and to make Him an important reality in your life--you won't regret it! God bless you.
The prayer for salvation is personal, between you and God. But if you are not sure how to talk with God or how to ask Jesus into your heart, then you may pray this simple prayer, meaning it with all your heart:
"Dear Lord, I know that I am a sinner, but I am sorry for my sins. I believe that the Lord Jesus Christ died for me and rose again, and with all my heart I turn from my sin and receive Him as my Savior right now. Thank you, Lord, for saving me! Amen."
This is the way of salvation according to God's Word. Many times men fail to keep their promises, but God never fails to keep His Word! If you have sincerely, wholeheartedly prayed and received Jesus as your Savior, then you can be certain that you have an eternal home in Heaven.
"And this is the record, that God hath given to us eternal life, and this life is in his Son. He that hath the Son hath life; and he that hath not the Son of God hath not life. These things have I written unto you that believe on the name of the Son of God; that ye may know that ye have eternal life..." 1 John 5:11-13